Los Suenos, Costa Rica offers some of the best sport fishing in the world. If you've ever dreamed of a luxurious vacation in Costa Rica, with sport fishing at its core, Stay in Costa Rica can make it happen.
Stay in Costa Rica offers luxury Los Suenos sport fishing packages to complete your Costa Rica adventure. Take look at one of the most popular fishing packages available to vacationers:
Luxury Fishing Package:
$1060 Green Season / $1315p/p High Season
4 nights of accommodation in Premium condominiums, 3 bedrooms 3 1/2 baths at Marbella Condos.
You can choose from 3 different locations: Colina – Veranda – Del Mar.
Day 1 Transfer from Airport, Luxury Private Van
Day 2 Full day Offshore Fishing 32′ Custom Maverick Sunny One
Day 3 Full day Offshore Fishing 32′ Custom Maverick Sunny One
Day 4 Free Day
Day 5 Transfer back to Airport, Luxury Private Van
*Rates are based in a group of 4 anglers.
Total Package Cost:
Low Season: $4240 May 1st to December 15th 2016 and 2017
Per Person Cost:$1060 pp 4 people / $1415 pp 3 people / $2120 pp 2 people
High Season: $5260 Jan 3rd to April 30th 2017
Per Person Cost: $1315 pp if 4 people / $1755 pp if 3 people / $2630 pp if 2 people
Add a 5th Person for FREE!
Extra Fishing Day: Add $1250 in Low, $1400 in High
Extra Night: Low Season $380 / High Season $550 (including Tax)
Upgrade Boat: 42 Maverick add $850 per fishing Day
Add a Golf Cart: $55 per day
Sunny One is a new 32′ Custom Maverick built for Stay In Costa Rica by Maverick Yachts, the builders of the famous tournament winners: Spanish Fly, The Bite, Super Fly and Dragin Fly.
Sunny One is a spacious and comfortable boat for its size, equipped with a powerful 460 hp engine and state of the art fishing equipment. This boat is fast and dynamic allowing anglers to fish different spots in one day during their Los Suenos sport fishing vacation.
After five years of excellent fishing records and customer service it has gained its reputation as one of the best charter boats in Los Sueños Marina. Captain Ismael Oporta and mate Cristian Bolaños are highly experienced fishermen with excellent people skills; they both have two goals when they go fishing: catching fish and customer satisfaction.
Stay in Costa Rica offers Los Suenos sport fishing adventures that include:
- Large selection of the best vessels in Los Sueños Marina for Costa Rica sportfishing – ranging from 26 ft. center-consoles to 60 ft. luxury yachts.
- Bilingual and experienced Captains and mates.
- Most boats are equipped with GPS, color fish finders, emergency first aid kits, and state of the art big game fishing rods (Penn Int., Shimano, etc).
- Fishing trips include Bait, tackle, beers, drinks, snacks and lunch (for full day trips).
Take that fishing trip you've always wanted to take and enjoy LosSuenos sport fishing during the trip of a lifetime! Call Stay in Costa Rica now at 866-439-5922.
Stay in Costa Rica
8664395922
50 meters before Los Sueños Resort Entrance, Herradura, Puntarenas, Costa Rica
View Larger Map
Related Posts
Sport fishing is one of the most interesting activities you can engage in while holidaying in Los Suenos, Costa Rica. It is an activity anyone can jump right into and have lots of fun; you will have the right people around you to guide and make the activity livelier. There are things you can do for yourself, however, to make the event more memorable. Here, we will discuss some essential tips for Los Suenos sport ...

        Los Suenos sport fishing is where you will find some of the best sport fishing in the world! Here, the water is clear, the seas are calm, and the fish are quite large! Los Suenos Resort and Marina is second-to-none in terms of both inshore and offshore fishing. If you're a big game fisher, you must experience Los Suenos sport fishing first-hand. Stay in Costa Rica would like ...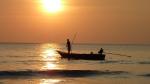 Costa Rica is the dream destination for any sports fishing enthusiast. There are several reasons for this including the undisputed fact that it is the perfect place for billfish. In Costa Rica, you have some choices when it comes to sports fishing, but Los Suenos remains a top choice for anglers. If you are getting ready for a fishing adventure in this beach resort, you need a perfect ...

Los Suenos sports fishing is seen among the most accessible outdoor activities. Almost anyone, irrespective of age, fitness ability or income level can take part in it comfortably. Based on me reports compiled by Outdoor Foundation, Fishing Foundation, and the Recreational Boating, over one third out of the 46 Million who fish today are women. Within the sport, there is an increasing ethnic and age diversity.According to Wikipedia, for over 40,000 ...
We welcome your comments!